256-bit encryption
$500,000 protection





CHRIS CRAFT RACER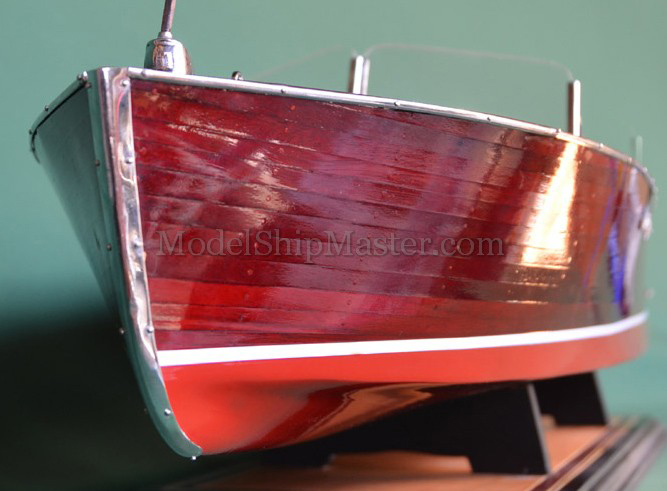 - 1:8 scale.

- Plank-on-frame construction (very important.)

- Heartwood Honduras Mahogany. This best mahogany type is used by real boat builders.

- Deck is made of real individual thin strips of planks, not a large piece of wood with faked lines, NOT good-looking wood vinyl on cheap materials below the surface.

- Precisely duplicates the real boat's elegantly curved hull and wealth of detailing.

- Realistic gauges, switches...


29"L x 9.5" W x 9" H $1200
S & H is $90
53" L x 18" w Sold out