256-bit encryption
$500,000 protection




HINCKLEY TALARIA 29R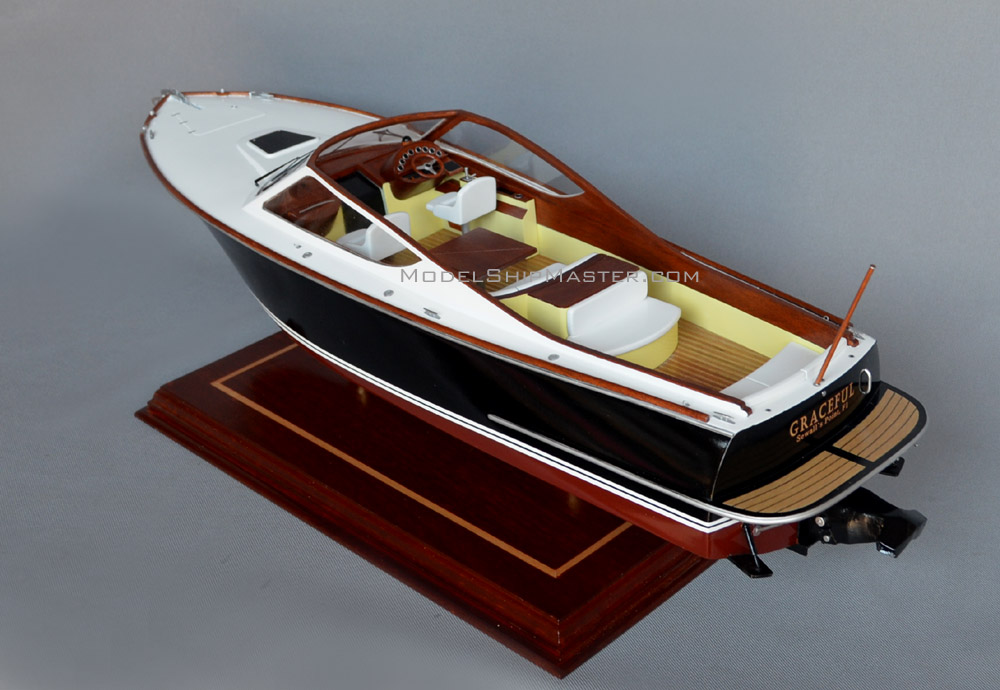 The Hinckley Talaria 29R runabout is the perfect balance of beauty, craftsmanship, and performance.

She is fun and exciting to drive. Hackers and Gar Woods danced a loose softshoe and the Hinckley Talaria 29R dances, too, but the steps are more deliberate, more in control. At 30-knot cruise, the T29R is comfortable.
At wide-open throttle, Hinckley jet "flies" the 29R to 37.5 knots. This performance is made possible by the delta-shape flat on the centerline back aft. The configuration of her bottom also enables her to corner like a prop-driven boat.

The 29R evinces a level of dockside maneuverability. Diesel powerplants, waterjets, and JetStick helm control systems work seamlessly, concisely synched. The Hinckley Talaria 29R has established a new meaning for the term "runabout."



24" long x 7" tall x 7.5" wide $2,900
s&h $90