FLEMING 55
The Fleming 55 is a pilothouse motoryacht for serious cruising. It has a range of 2,000 nautical miles at 8 knots and can attain a maximum sustained cruising speed of 17 knots.
The Fleming's deep keel provides protection for the running gear and stability in seas. Because noise and vibration contribute to fatigue, Fleming has paid special attention to producing a yacht which has become the standard in the industry for its whisper quiet, smooth ride. Fundamental to this achievement is the use of Aquadrive anti-vibration drive systems.
The Fleming 55 was first introduced in 1986. In 2008 hull number 200 was launched, making it one of the most successful production yachts in history.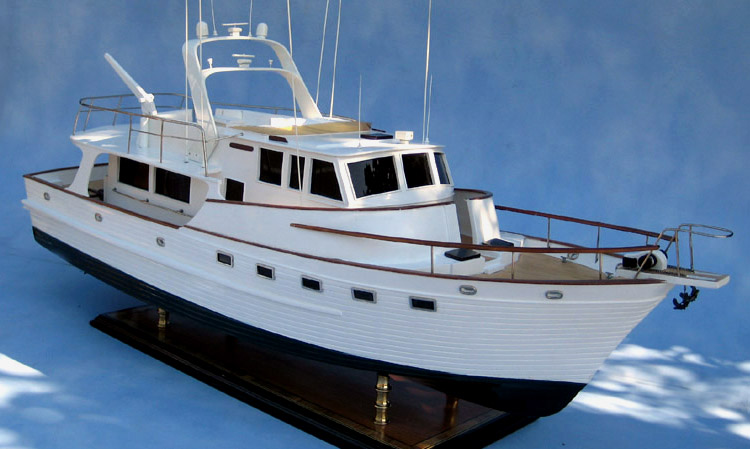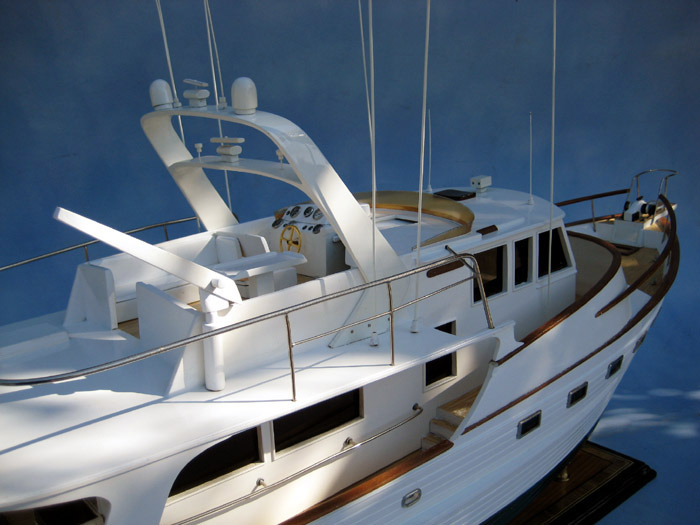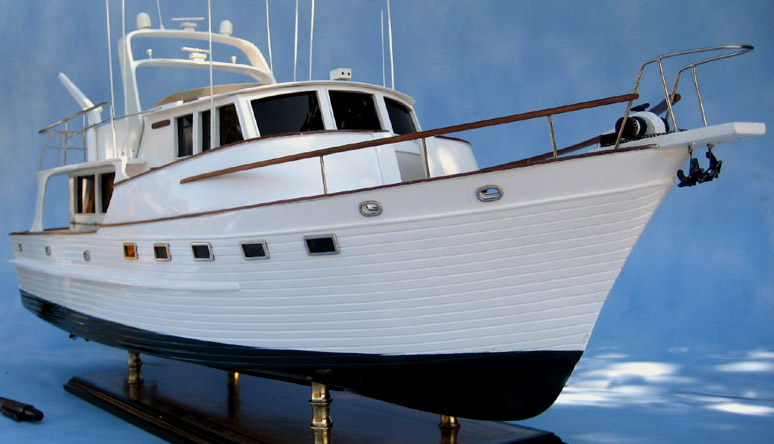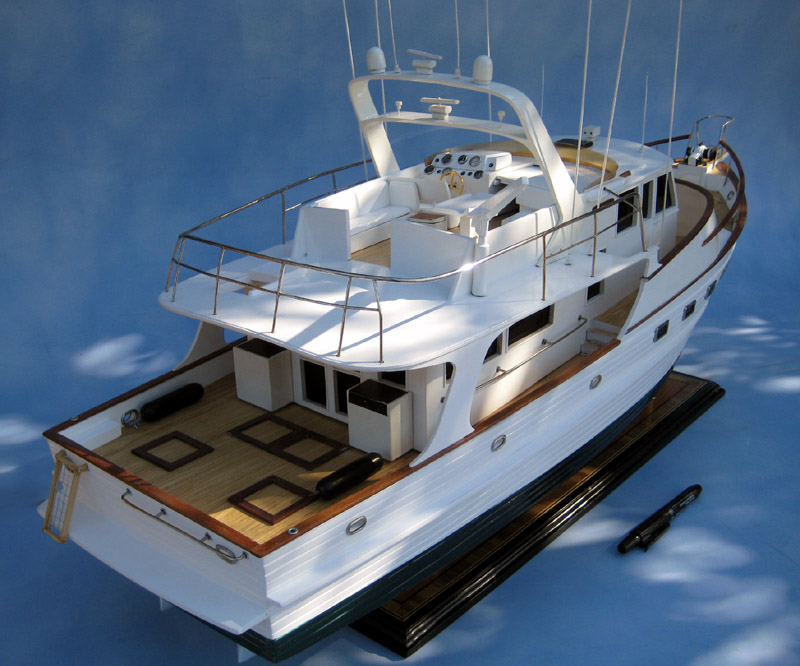 Like all of our yacht models, this 40"long Fleming 55 has the following qualities:
- Superior hollow hull (very important), weighing less than 10 lbs (A solid hull of this model would be over 40 lbs, requiring 2 people to handle and a fortified table to accommodate.)

- The hollow superstructure is comprised of many individual thin pieces of wood glued together, not several solid pieces of wood stacking on top one another.

- Windows are cutouts (not black decals), thanks to the hollow structures.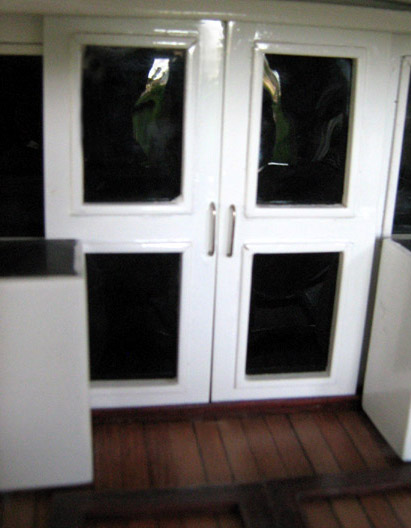 Let us build your yacht today by clicking on the "COMMISSIONING" button on the left.