256-bit encryption
$500,000 protection





WORLD CAT 266 SC
model boat
The World Cat 266 sc has the distinct sheer of a classic offshore center-console and can handle weather that only much larger boats could handle and do it in perfect comfort and safety.
Significant changes were made on the old Sea Cat to get to the level of the 266. For example, World Cat 266 had a foot more in length which created a less vertical angle on the entry and a half-inch wider hull. In addition, its tunnel had more roundness and higher by 1 1/2 inches. All these refinements made the 266 a dramatically better boat.
The 266 has ample storage space. In addition to the large fish box and bait well in the transom, midship in-deck boxes big enough to sleep in offer secure, lockable space including racks to stow rods and reels.
This 15" long model of the World Cat 226sc was commissioned by a World Cat owner. Construction started in November 2015 and completed two months later, in January 2016. If you are interested in having a very fine model of your boat made, please click on the following link to let us know: Commission a model boat. Thank you for giving us the honor of make a living memory of your beloved yacht.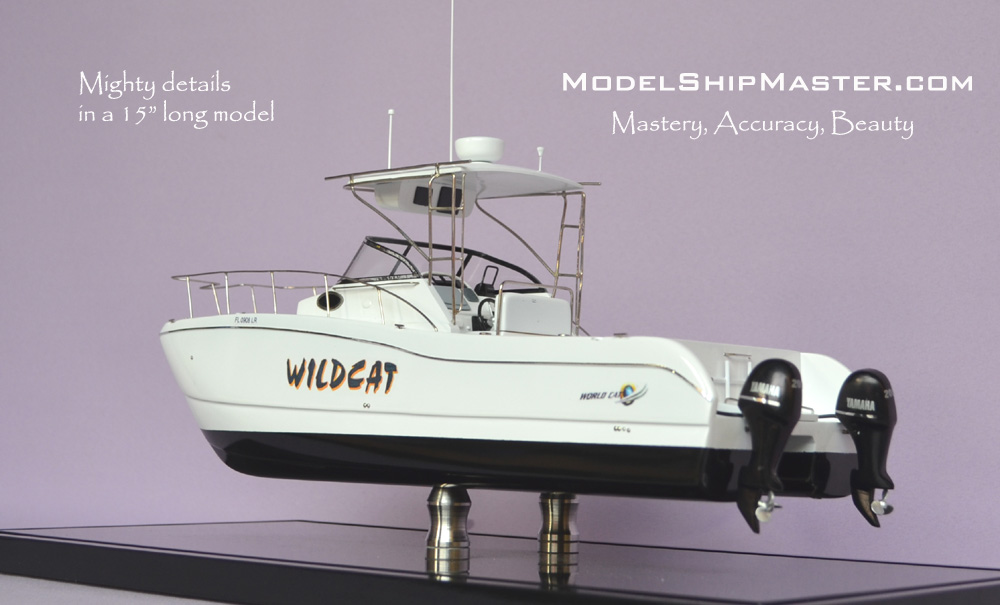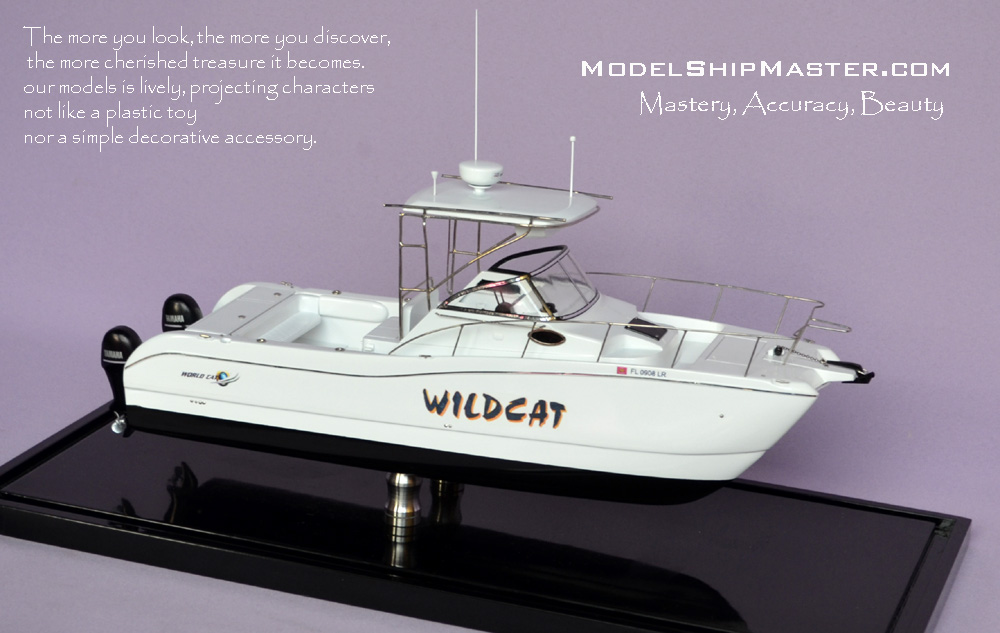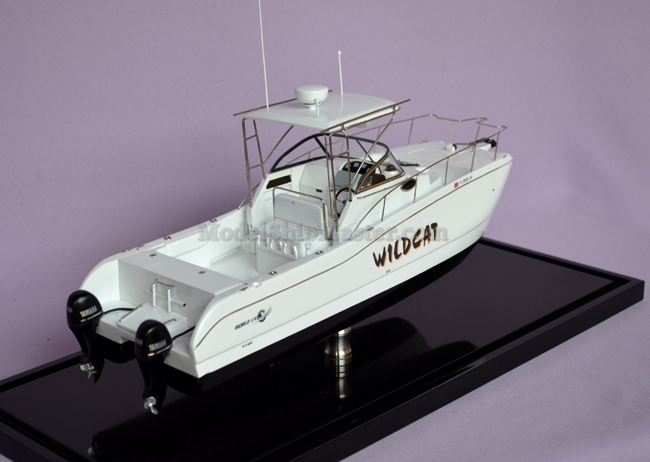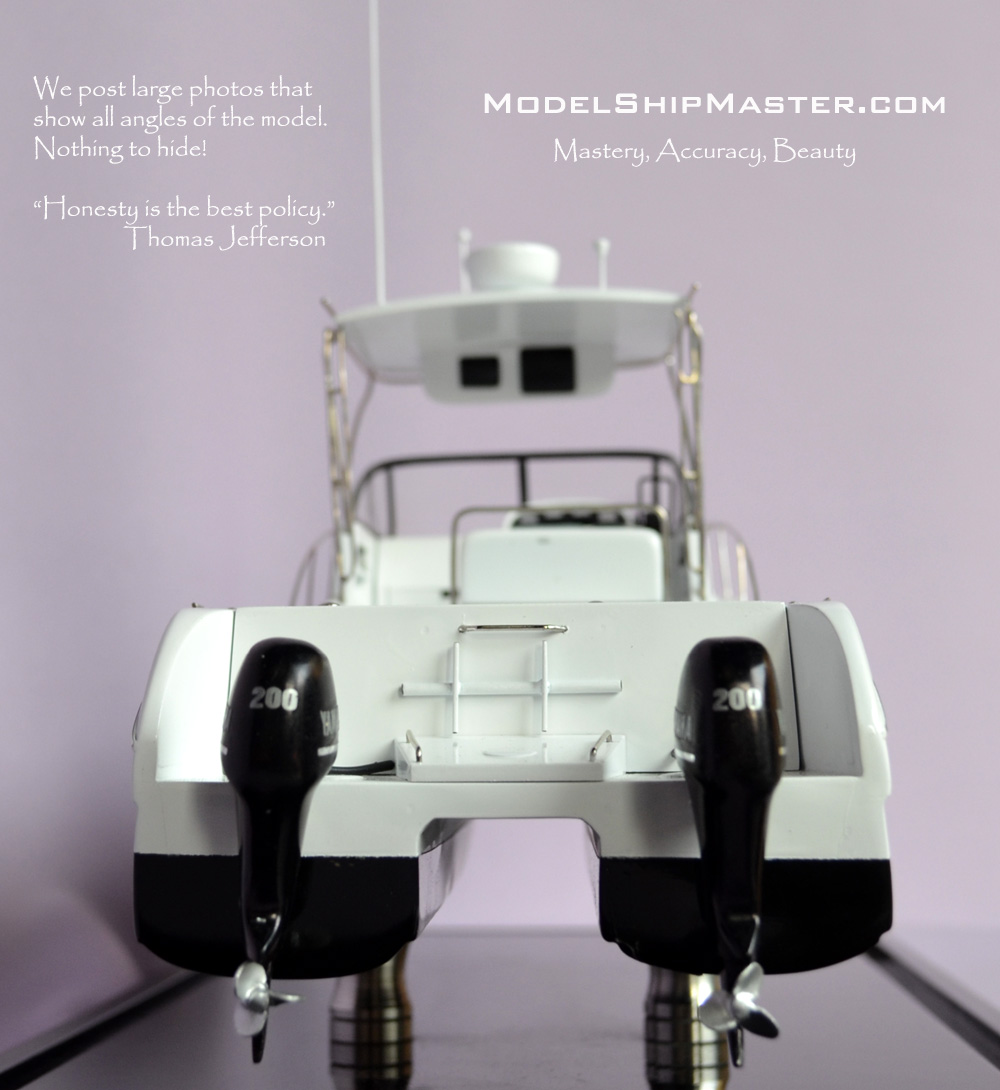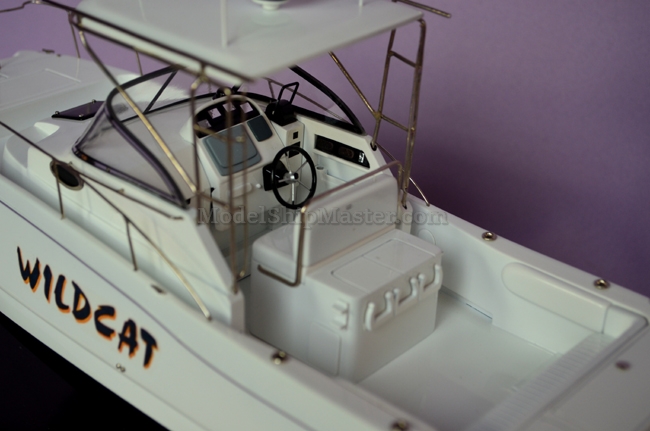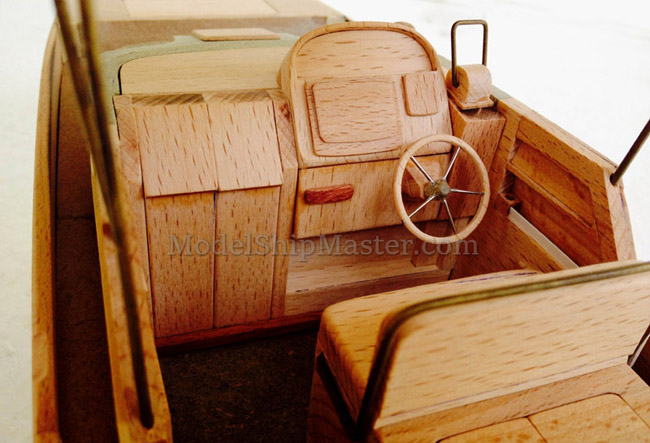 "Hi Frank! Two boxes arrived on Thursday. Everything is in perfect condition. You did an outstanding work. Thank you very much for your professionalism.

Best regards,
Lana"