256-bit encryption
$500,000 protection





Drillship SERTAO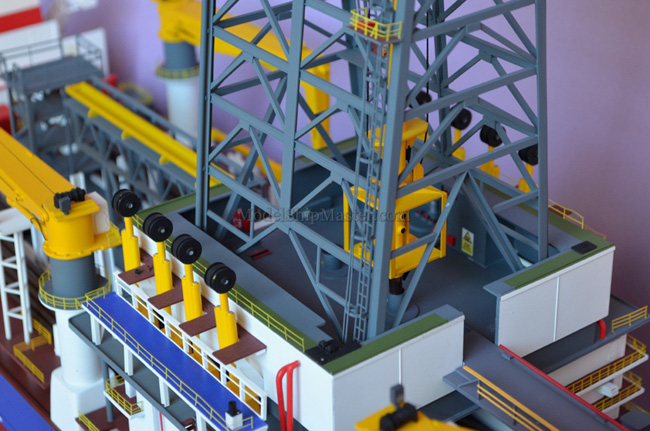 The drillship Sertao operates in high pressure, high temperature wells. It is capable of drilling wells up to 11,400 meters deep in depth water up to 3,000 meters.

The first drillship was the CUSS I, designed by Robert F. Bauer of Global Marine in 1955. The CUSS I had drilled in 400 feet deep waters by 1957. Robert F.
In 1961 Global Marine started a new drillship era. They ordered several self-propelled drillships each with a rated centerline drilling of 20,000 foot-wells in water depths of 600 feet. The first was named CUSS (Glomar) II, a 5,500-deadweight-ton vessel. The vessel was almost twice the size of the CUSS I.
In 1962 The Offshore Company elected to build a new type of drillship. This new drillships would feature a first ever anchor mooring array based on a unique turret system. The vessel was named Discoverer I. The Discoverer I had no main propulsion engines and needed to be towed out to the drill site.




This drillship model was constructed from official plans. It is 114.2 cm long x 21 cm wide x 64cm high and features advanced RC features such as turning azimuths, smoke, sound, cranes, anchor. If you want a model like this or of similar quality, please click on this link to let us know. Thank you. nbbbbbbbbbbbbbbbbbbbbbbbbbbbbbbbb