256-bit encryption
$500,000 protection




USS BATFISH Submarine
SS-310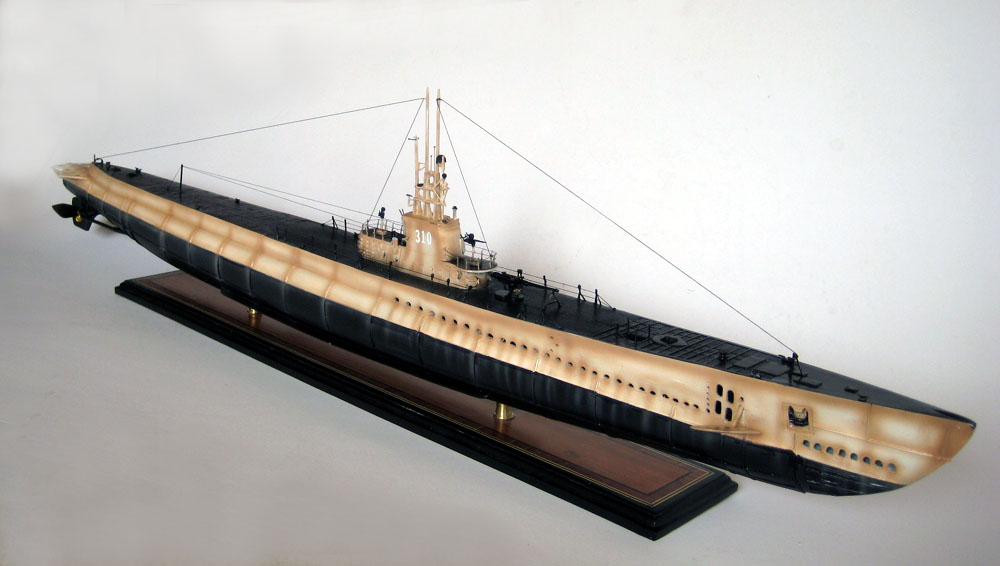 When it comes to anti-submarine warfare, no American submarine was more successful than the USS Batfish SS-310. In February 1945 the USS Batfish set a Navy record by sinking three enemy submarines in a three-day period!
In the Pacific theater from December 1943 through August 1945, the crew of eighty men sank fourteen Japanese ships and damaged three others. This incredible record earned USS Batfish the Presidential Unit Citation, nine Battle Stars. Her Crew earned the Navy Cross, four Silver Stars, and ten Bronze Stars!
During her seven War Patrols, she sank a total of over 37,000 tons of enemy ships!
The submarine took her name from the ferocious fish of the West Indies.




This USS Batfish submarine model features:

- Real deck, not computer-printed paper (very difficult and time consuming to make.)

- Superior hollow hull construction (very important), weighing less than 12 lbs (A solid hull of this model would be over 40 lbs which feels like a heavy toy rather than an art piece.)

- Portholes are cutouts (not black decals), thanks to the hollow structures.

- >95% of parts are wood and metal.

- Intentionally painted and "rust" appearance to portray realism of a steel craft "living" in seawater.

Dimensions: 52" long x 13" tall x 5" wide $2,900
S & H is $150