256-bit encryption
$500,000 protection





L'HERMIONE
"From the first moment I heard the name of America, I loved it; from the instant I knew it struggled for freedom, I was consumed with the desire to shed my blood for her I will count the days I got the chance to serve it, everywhere and anytime, among the happiest days of my life." La Fayette.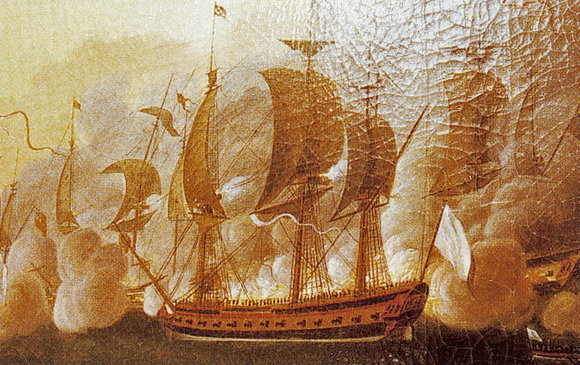 The frigate Hermione was built in a golden age of French naval construction. Her construction took only 11 months. She was fitted out with 26 cannons shooting 12-pound cannonballs, hence its name "frigate of 12."
In January 1779, back from America where he had volunteered to serve the American cause, Marquis of La Fayette, a French gentleman of 21, successfully persuaded France's King Louis XVI and his military staff to offer military and financial assistance to the troops of General Washington.

On March 21, 1780, major general La Fayette embarked the Hermione. He landed in Boston after a 38 day crossing and met General Washington to announce the impending arrival of French reinforcement of 5,500 men and 5 frigates.
Hermione received the American Congress onboard in May 1781. She fought several times in company with the Astrée, especially at the Naval battle of Louisbourg on 21 July 1781. On June 7th, she engaged in in the fierce but indecisive battle against the 32-gun HMS Iris and suffered serious damage.

18 months later, the American insurgents won decisive victories, first in Chesapeake Bay, then in Yorktown, with the support of French troops led by Rochambeau and de Grasse.
After the end of the American Revolutionary War, Hermione returned to France in February 1782. She then formed part of a squadron sent to India to help Suffren against the British.


Model Ship Master has very good information about the frigate Hermione and accept commissions to build the ship models. Please email us for a quote.