Model Ship Master is a small American company located in Southern California, about 1/2 hr. drive from LAX. Our workforce fluctuates but is mostly comprised of 10 to 15 full-time, part-time, and contract artisans.
We are a stand-alone entity which offers model boats directly from the construction table to the buyers. In other words, no one else carries the same model ships featured in our Web site. In the past, we had storefronts in Santa Monica and Laguna Beach in California but thin profit and high rent eventually forced their closures. It is delightful for us to occasionally hear from people who bought ship models a long time ago at those locations via our never-changed toll free number. In 2015, Mr. Mario contacted us for his planned premium art gallery in Dana Point, California. In the 2013's holiday season, Mr. Castro (DefectLaw.com) called to purchase more boat models to gift his clients. "I thought I never saw you again... Why don't you open a gallery in LA again; there's a lot of wealthy people there..." said Mr. Castro when he and his wife visited our tiny 720-square-foot warehouse.
Please note that we have never been affiliated with a model ship company in Coral Springs, Florida nor the one in San Diego, California. We also are not involved with the manufacturers in the Philippines and in Haiti. Although those manufacturers make good-looking models, their method of making the ships is inferior and would not pass the quality test of prestigious museums. For example: solid hulls carved from a very heavy solid timber (not hollow hulls), too much decal portraying windows and doors...
We might not be a very skillful communicator like the entities mention above but no one on earth can match our ability to make the most authentic, extraordinary beautiful three-dimension nautical art. Search extensively and you won't be able to find ship models that are close to our quality such as authenticity, hollow hull, hollow superstructure, exquisite wood, advanced remote control functions...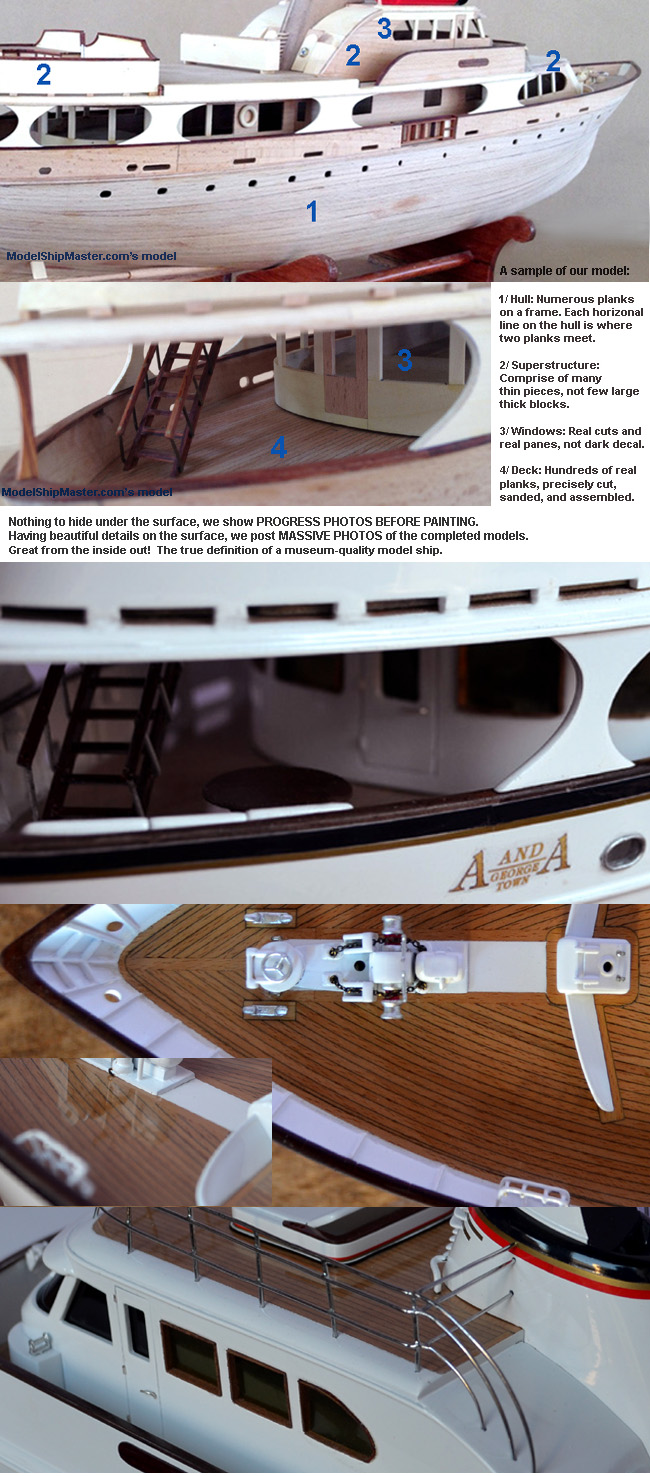 A whole different world of quality level: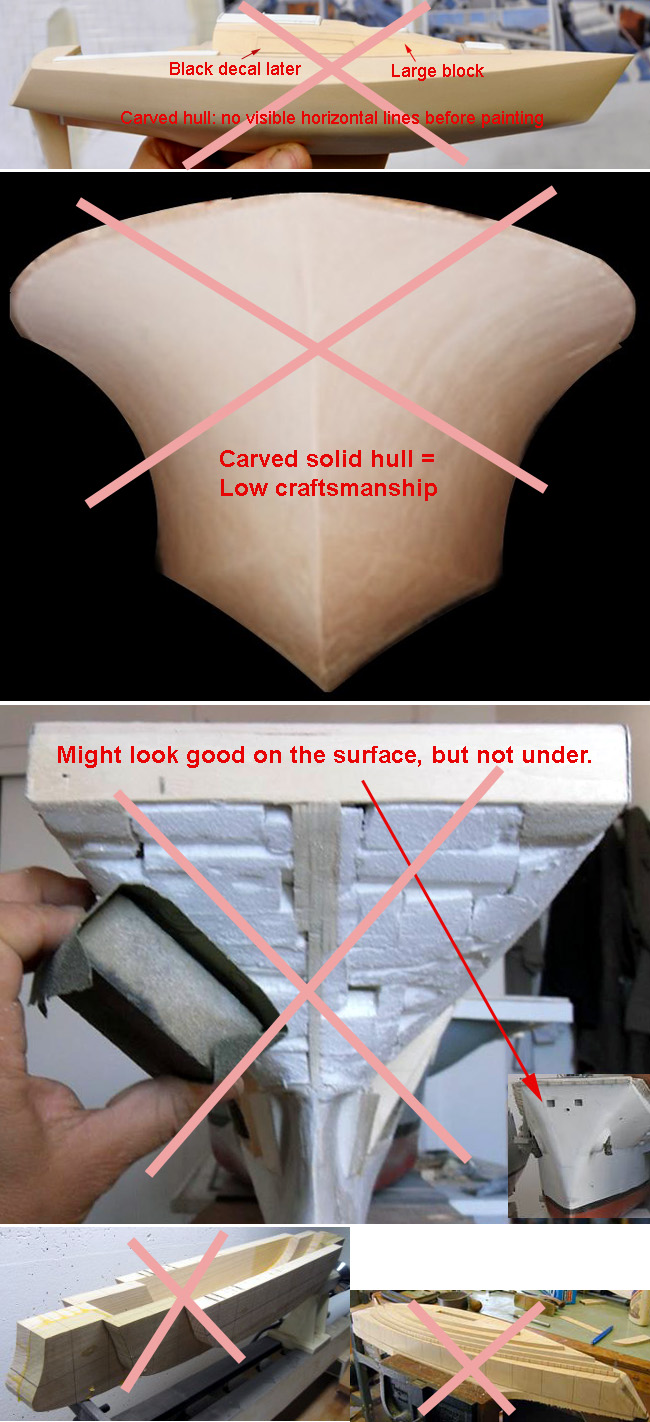 One of our galleries, in 2000: