256-bit encryption
$500,000 protection




PHILISTINE boat
The historic Philistines were an Indo-European people who appeared in the southern coastal area of Canaan at the beginning of the Iron Age (circa 1175 BC.) According to the Bible, they ruled the five city-states (the "Philistine Pentapolis") of Gaza, Askelon, Ashdod, Ekron and Gath, from the Wadi Gaza in the south to the Yarqon River in the north, but with no fixed border to the east. The Bible paints them as the Kingdom of Israel's most dangerous enemy. Originating somewhere in the Aegean their population was around 25,000 in the 12th century BC, rising to a peak of 30,000 in the 11th century BC.
Arab settlers adopted the name Philistines ("Invaders" in Hebrew.) The connection between this tribe and modern day Arabs is nil. The Romans, in order to conceal their shame and anger with rebellious regions, changed the references to Judea and Samaria by naming them Palestine.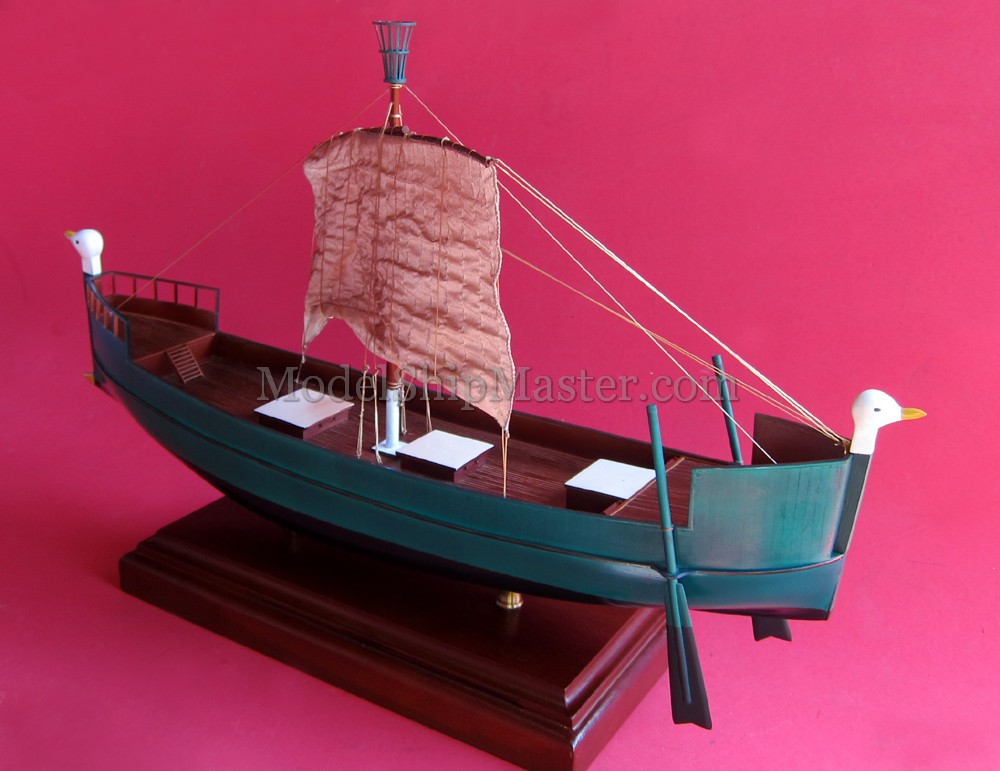 27.5" long x 18" tall x 7" wide. This is Model Ship Master's 5th commissioned model for a museum, not for sale.

"Very pleased with the Philistine model. Especially like the excellent detail work on the sail! Please thank the builder who did a great job. Will commission the Phoenician model when we receive the Galilee. Next want a Judean model and have more projects in mind... My frustration is that progressing at the rate we're going - the envisioned collection will not available for our museum visitors to enjoy and possibly not even during my lifetime.

Thanks and blessings, Bill "