256-bit encryption
$500,000 protection




HMS DREADNOUGHT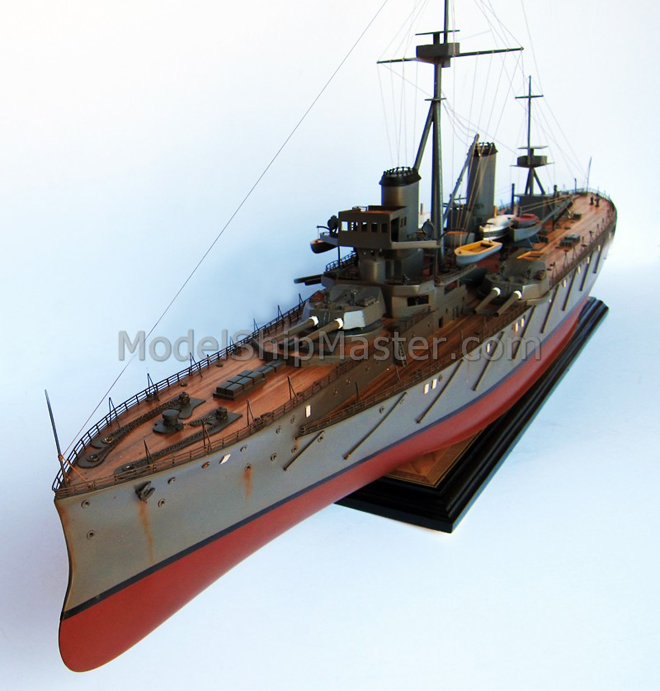 Dreadnought was the first battleship of her era to have a uniform main battery, rather than having a few large guns complemented by a heavy secondary battery of somewhat smaller guns.
Launched in 1905, HMS Dreadnought's revolutionary design made all other battleships obsolete. So advanced was Dreadnought that her name became a generic term for modern battleships, whilst the ships she made obsolete became known as "pre-dreadnoughts". From 1906, the world's battle fleets officially were divided into Dreadnoughts and pre-Dreadnoughts.
Perhaps the most innovative part of the Dreadnought's design was the use of Parsons Turbines to provide steam power. These turbines made Dreadnought the fastest battleship in the world. She was two and a half knots faster than her rivals, and carried twice the firepower of earlier battleships.
Dreadnought's introduction sparked off a major naval arms race as powerful navies rushed to match her, particularly the German navy in the build up to the First World War.
On 18 March 1915, HMS Dreadnought became the only battleship to sink a submarine during the First World War. The Grand Fleet was at sea conducting tactical exercises, when U-29 fired a torpedo at the fleet. Dreadnought and Marlborough both sighted the submarine, and a chase began. After ten minutes the Dreadnought rammed the submarine, which sank with the loss of all hands.


Like all of our warship models, this HMS Dreadnought ship model has the following qualities:

- Superior hollow hull construction (very important), weighing less than 10 lbs (A solid hull of this model would be over 30 lbs which feels like a heavy toy rather than an art piece.)

- Hollow superstructure is comprised of many individual thin pieces of wood glued together, not several solid pieces of wood stacking on top one another.

- Windows are cutouts (not black decals), thanks to the hollow structures.

- >95% of parts are wood and metal.
- Rust appearance to portray realism: A rough battleship, not a shiny toy.

31" long (80cm) $1,900
S & H is $90 Sold out. Will be available again in Spring 2018.