256-bit encryption
$500,000 protection




GERMAN TORPEDO BOAT
E-BOAT S-100
SCHNELLBOOT (FAST BOAT)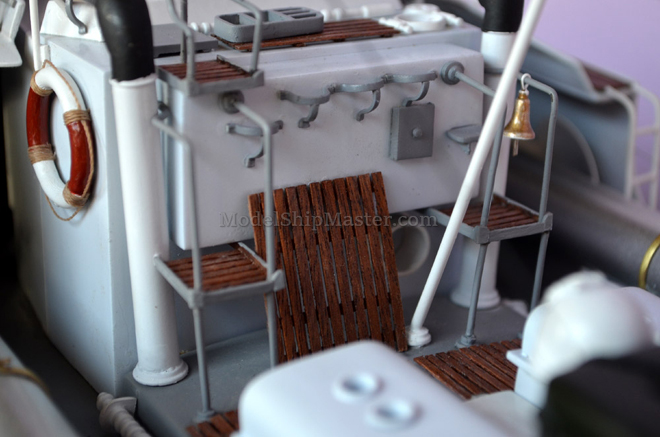 E-boats, a British designation using the letter E for Enemy, were primarily used by Germany during WWII to patrol the Baltic Sea and the English Channel in order to intercept shipping heading for the English ports in the south and east.
Before the beginning of World War II the Friedrich Lurssen shipyard pioneered work to develop a fast, seaworthy speedboat as pleasure craft. Being capable of very high speed in heavy seas and having great maneuverability, the designs made torpedo boats in no time during war time, not having to undergo any major modifications.
The S-100 class was the most popular. They were very seaworthy, heavily armed, and fast – capable of sustaining 43.5 knots (80.6 kmh or 50.1 mph) and briefly accelerating to 48 knots (89 kmh; 55 mph). Emerged from the North Sea mist, launched their torpedo's and disappeared just as quickly, S-100 were sometimes called the "Greyhounds of the Sea".

These 114'10" (35 meters) long diesel-engine crafts also had substantially longer range than the gasoline-fueled American and British PT boats (700 vs 213 nautical miles). Unlike allied PT boats, German S-100 were much sleeker and had a deeper round bottom design, more suitable for heavy seas.

During World War II, E-boats sank 12 destroyers, one submarine, 11 minesweepers, a minelayer, eight landing ships, a torpedo boat, six MTBs. They also downed 101 merchant ships, totaling 214,728 tons and damaged two cruisers, five destroyers, three landing ships, a repair ship, a naval tug and numerous merchant vessels. Sea mines laid by the E-boats sunk 37 merchant ships totaling 148,535 tons, a destroyer, two minesweepers and four landing ships. In recognition of their service, the members of E-boat crews were awarded 23 Knight's Cross of the Iron Cross and 112 German Cross in Gold.
In August of 1945, future US president John F. Kennedy visited defeated Germany with US Navy Secretary James Forrestal. As a former PT boat captain, he was naturally interested in the German counterpart so he made a point of carefully inspecting an "E-Boat" at Bremen. Kennedy's diary records his conclusion: the Schnellboot was "far superior to our PT boat."


This S-100 German torpedo boat model features:
- Superior hollow hull construction (very important), weighing less than 10 lbs (A solid hull of this model would be over 20 lbs which feels like a heavy toy rather than an art piece)

- Scratch built, with over 95% of parts are wood and metal
- Weathered appearance to portray realism