256-bit encryption
$500,000 protection




USS BARRY
Destroyer DDG-52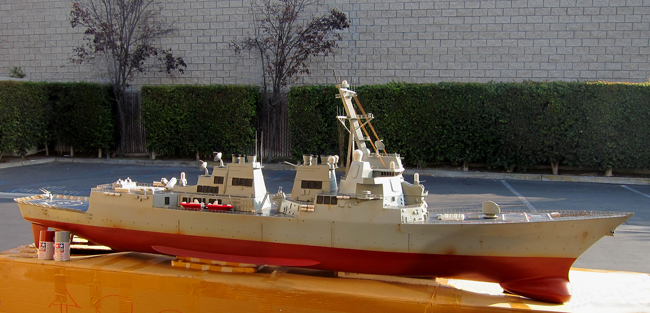 USS Barry (DDG-52) is an Arleigh Burke-class guided missile destroyer, named after the "Father of the American Navy", Commodore John Barry (1745–1803.) Barry is homeported at Naval Station Norfolk, Virginia.
USS Barry has received many awards, including the Battenberg Cup for the years 1994, 1996, and 1998—making Barry one of only three ships to have won the prestigious award three times, and the only Aegis destroyer to have won the award thus far—earning her the nickname "Battenberg Barry." She has also been awarded the Battle E award 4 times, and received the Golden Anchor and Silver Anchor Awards for retention. More recently, in 2004 USS BarryDDG-52 received the Arleigh Burke Fleet Trophy for being the most improved ship in the Atlantic Fleet.
7-foot long (1/87 scale) remote control model of the USS Barry is a commissioned model and not for sale. If you wish to have a grand art piece that will impress a lot of people, we are here for you. Note that this large model has plank-on-frame hull and hollow superstructure which give it a light weight that can be handled by one man. A solid hull model like this (made by manufacturers in Southeast Asia) will need four people to carry and a steel fortified table to display.