256-bit encryption
$500,000 protection



USS NEW JERSEY
Battleship BB-62
The "Big J"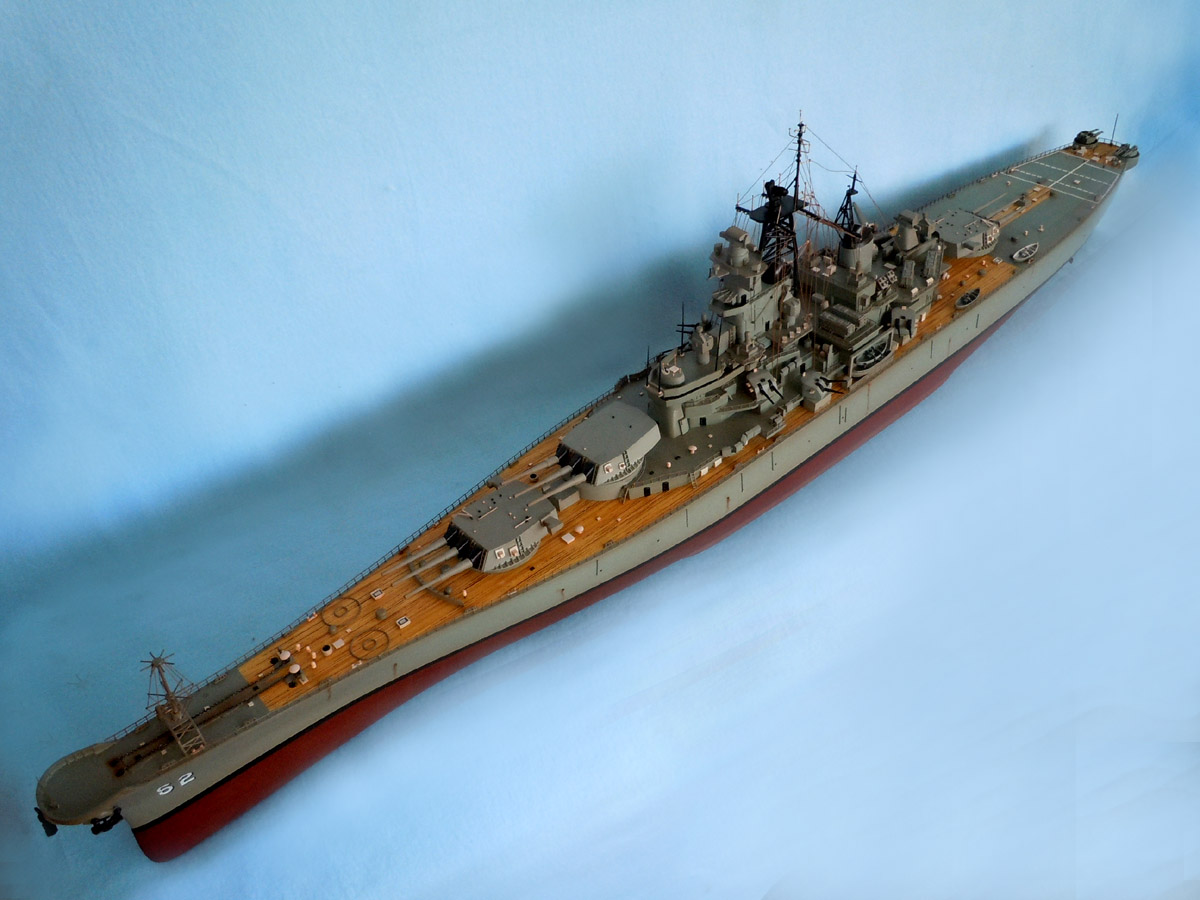 USS New Jersey was built at the Philadelphia Naval Shipyard, and launched on December 7, 1942- just a year after the Pearl Harbor Attack brought America into WWII.
Known as "Big J," USS New Jersey received nine battle stars for World War II, four for the Korean conflict, and two for Vietnam. She also earned three Campaign Stars for service off Beirut, Lebanon and service in the Persian Gulf, prior to Operation Desert Storm. She also received the Navy Unit Commendation for Vietnam service.
With a total of Nineteen Battle and Campaign Stars, the USS New Jersey is America's most decorated battleship and surviving warship.
USS New Jersey was decommissioned for the last time in 1991, making her one of the last battleships ever to serve. She is now a museum ship at Camden, New Jersey.





This USS New Jersey battleship model features:

- Hollow hull (very important), weighing less than 15 lbs (A solid hull of this model would be over 50 lbs, requiring 2 people to handle and a fortified table to accommodate.)

- Hollow superstructure comprised of many individual thin pieces of wood glued together, not few blocks stacking on top one another.

- Windows are cutouts (not black decals), thanks to the hollow structures.

- Light rust appearance to portray realism of a tough battleship.

- >95% of parts are wood and metal.


48" Lx 14"Tx 7"W. Sold out