YAS superyacht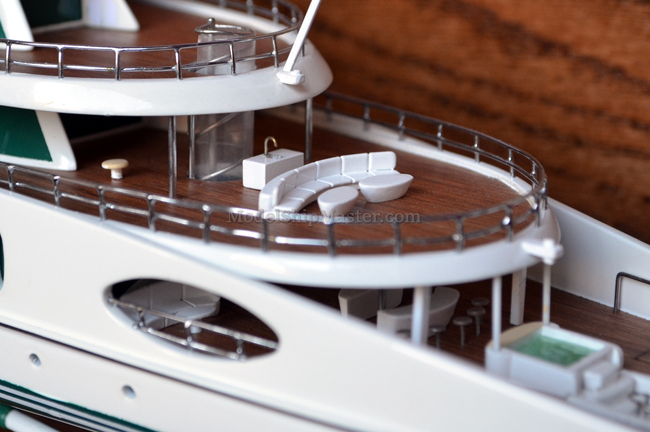 At 141 m (463 ft) in length, the yacht Yas is one of the largest yachts in the world. She is built at Abu Dhabi MAR to a design of Pierrejean Design Studio in Paris and delivered to her owner in 2013. Yas was originally a Dutch navy frigate. The original steel superstructure of the frigate was replaced with a new superstructure of composite materials. Two MTU 10,500hp diesel engines can propel her up to 26 knots. Yas can accommodate 60 guests and a crew of 56.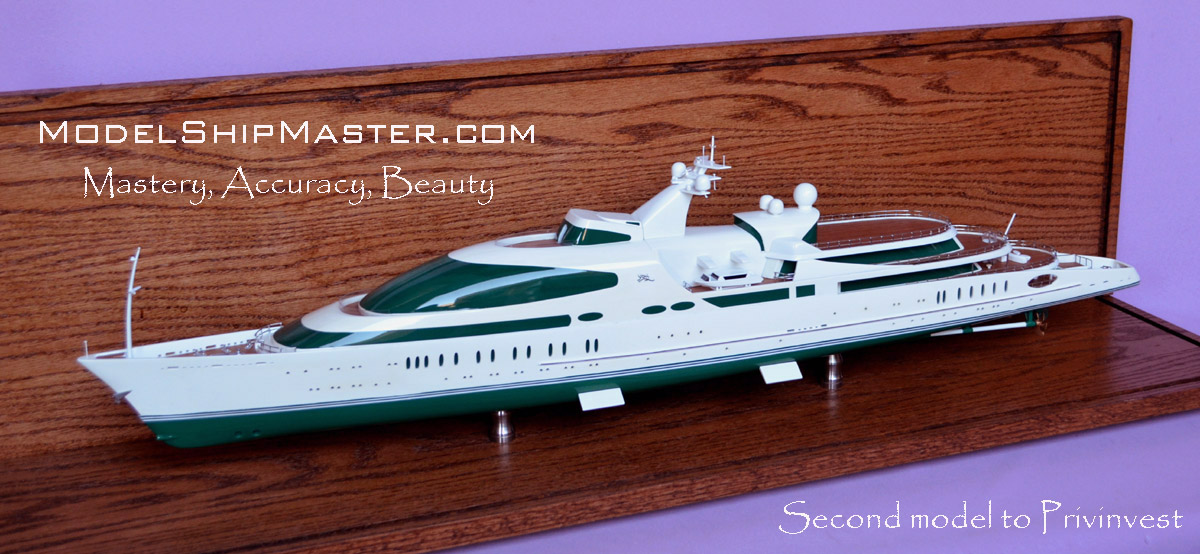 This 36" long model was commissioned by the company that designed the real YAS, Privinvest--A world leader in naval shipbuilding present in over 40 countries. It was started in February and completed in July, 2016. Happy with the result, the company commissioned one more which was delivered in March 2017. Here's a comment from an executive: "Yesterday I had a look at the model. I have to tell you that I am very impressed and pleased that you made the small adjustments. The model looks great in all the little details. you are an excellent craftsman and model builder. With kind regards Johan V. PISB"
If you only settle for the very best in the world, we are here for you. Please click on the "COMMISSIONING" button on the left column to let us know of your requirements. Thank you.

"I opened up the Yas model and the A and A model. They looked wonderful well done. Only I can't find the forward mast for Yas anywhere can you let me know where it was packed?... Would you be interested in making another WP18 model for us at all? Regards, Andrew"
"I love both models as you are really an excellent craftsman...
The more I look at the models I realize you went to great effort in details which
on model scale is almost impossible to accomplish. Kind regards, Johan V."