256-bit encryption
$500,000 protection




AZZAM mega yacht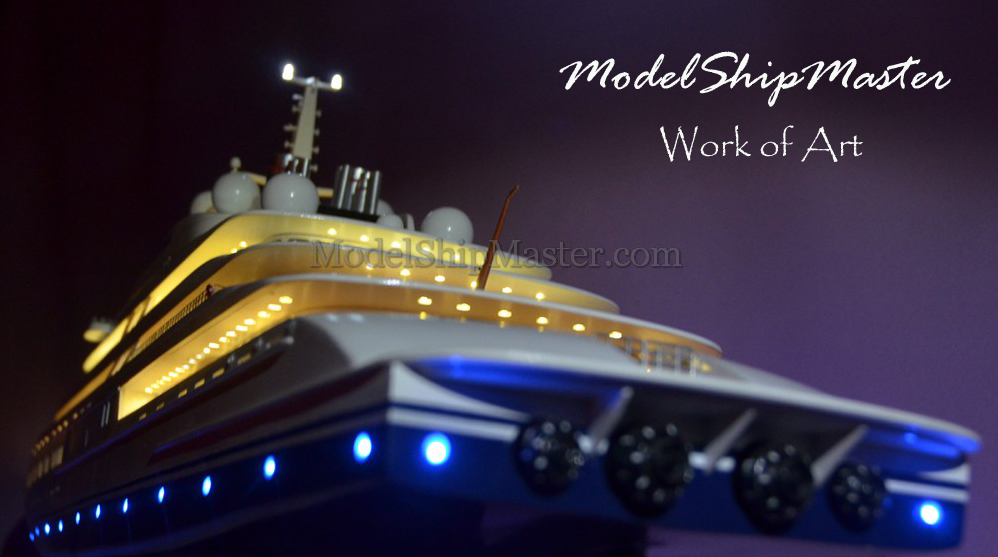 Azzam, meaning "Resolute" in Arabian, is a private yacht built by Lürssen Yachts. At the time of launch in April 2013, she is the largest private yacht in the world. 590 ft long but with an unusually shallow draft of 14', Azzam can travel at high speed in shallow waters. Her speed of 32 knots is achieved by a combination of two gas turbines and two diesel engines with a total power output of 70 MW (94,000 hp). Under the supervision of engineer Mubarak Saad al Ahbabi, Azzam was completed in just three years--a record building time.

At the cost of $605M, Azzam is more than twice as expensive as the second largest yacht, the Eclipse!

This 60" x 14" tall x 8" wide model was scratched-built for a gentleman who has commissioned several vessels from us over the past two years. One more model--the MV Puyallup is being built for him.
This Azzam yacht model was started in April, 2014 and completed in November, 2014. The yacht model was built purely from photos the Internet when the Azzam was being fitted. We had to watch the real Azzam closely for new emerging details.
If you'd like to have a superyacht model with superior quality, real windows (not dark decal which will curl up in a couple year), superior hollow hull construction, beautiful lighting..., click on this link to let us know of your preferences: Custom model yacht