256-bit encryption
$500,000 protection




OCTOPUS superyacht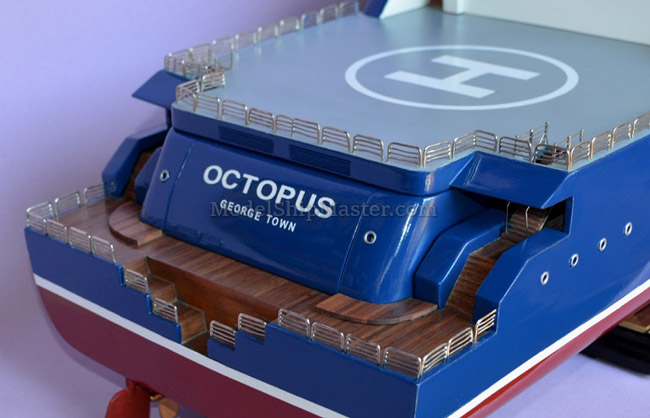 Launched in 2003, the 127m (416ft) Octopus was the world's number one largest yacht. Currently, she is the fifth largest superyacht not owned by a head of state, and the largest expedition yacht.
Octopus cost Paul Allen--co-founder of Microsoft over US$200 million. She has a submarine with the capacity to sleep eight for up to two weeks underwater!
Octopus needs a US$20 million annual budget and a crew of 60, including several former Navy Seals.



Like all of our superyacht models, this Octopus model has the following qualities:
- Superior hollow hull (very important), weighing less than 20 lbs (A solid hull of this model would be over 80 lbs, requiring more than 2 people to handle and a fortified table to accommodate.)
- The hollow superstructure is comprised of many individual thin pieces of wood glued together, not several solid pieces of wood stacking on top one another.
- Windows are cutouts (not black decals), thanks to the hollow structures.
- >99% of parts are wood and metal.

58" long x 13.5" wide x 23" tall $7,500
S & H is $150
Dimensions: 44" long x 18" tall x 8" wide $5,500
S & H is $90 SOLD OUT
Please click here for a display case for your model: Model ship display case