256-bit encryption
$500,000 protection




RMS BERENGARIA
ocean liner model ship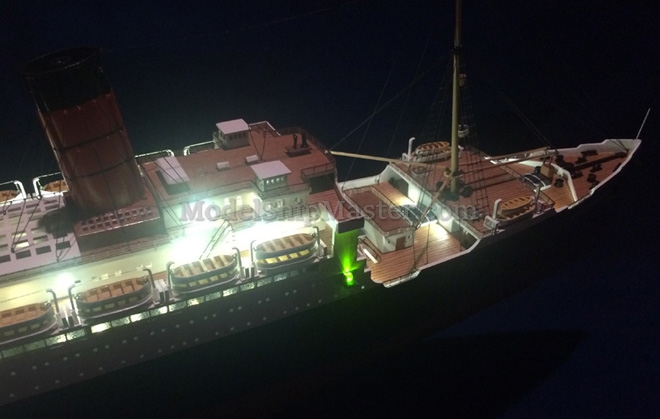 RMS Berengaria was originally built as SS Imperator by German's Hamburg America Line. At the time of her launch in May 1912, she was the largest passenger ship in the world superseding the sunken RMS Titanic. After WWI, she was briefly commissioned into the United States Navy and employed for returning American troops from Europe. Following her U.S. Navy service, Imperator was handed over to Britain's Cunard Line as part of war reparations.
The ship was given her new name of Berengaria in April 1920 and the following year both the Begengaria and Aquitania were sent to Armstrong Whitworth shipyards to be converted from coal fired to oil. "Berengaria" was the name of Queen Berengaria--the wife of Richard the Lionheart. This was the first Cunard ship not to carry the name of a Roman province; the name still stayed with the tradition of ships that ended with ia.
With the combining of the Cunard and White Star Line fleet in May 1934, Beringaria was no longer the fleet flagship as RMS Majestic (her ex Hamburg-America sister ship Bismarck) was larger, faster and newer.
RMS Berengaria ran for another 12 years, when her final demolition took place in 1946.




Like all of our ocean liner models, this RMS Berengaria model ship has the following qualities:

- Superior hollow hull construction (very important), weighing less than 8 lbs (A solid hull of this model would be over 30 lbs
- Windows are cutouts, not black decals
- 95% wood and metal
36" L x 12" T x 7" W (including base's width) $3,500
SOLD OUT

Also be sure to check out our other beautiful, authentic Italian liners RMS Majestic model and SS Levathian model.