256-bit encryption
$500,000 protection





ICEBREAKER COAST GUARD WESTWIND
WAGB-281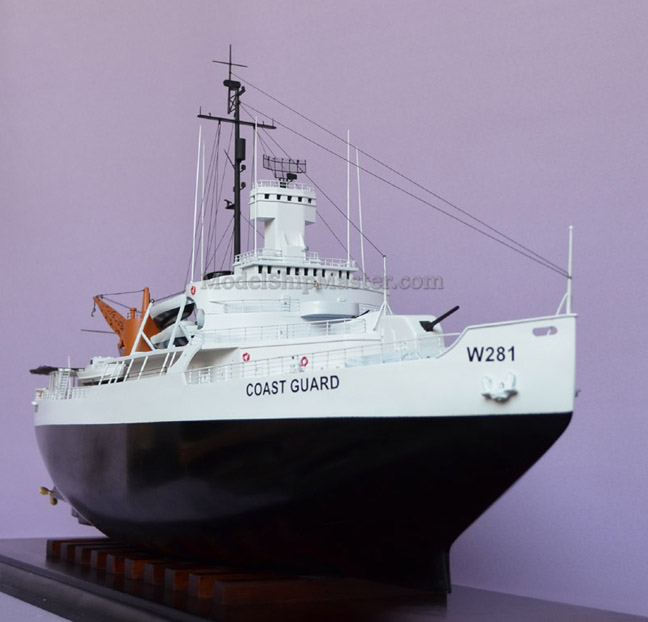 The USCGC Westwind's hull was of unprecedented strength and structural integrity, with a relatively short length in proportion to the great power developed, a cut away forefoot, rounded bottom, and fore, aft and side heeling tanks.
Westwind was heavily armed for an icebreaker due to her design during World War II. Besides the guns, she also carried six K-gun depth charge projectors and a Hedgehog as anti-submarine weapons.
Westwind's keel was laid on 24 March 1942 at Western Pipe and Steel Company shipyards in San Pedro. She was launched on 31 March 1943 and commissioned on 18 September 1944. In 1945, the brand new ship was transferred to the Soviet Union under the lend-lease program and renamed Severni Polius. She was returned to the United States Coast Guard six years later.


Like all of our warship models, this icebreaker coast guard model has the following qualities:

- Hollow hull construction, weighing less than 10 lbs (A solid hull of this model would be over 40 lbs which feels like a heavy toy rather than an art piece.)

- Hollow superstructure is comprised of many individual thin pieces of wood glued together, not several solid pieces of wood stacking on top one another.

- Windows are cutouts (not black decals), thanks to the hollow structures.

- Light rust appearance to give the ship a tough battle look

- >95% of parts are wood and metal.
38" long x 18" tall x 7" wide (10" with base) $2,700
S&H is $90