256-bit encryption
$500,000 protection



METAL SHIP MODELS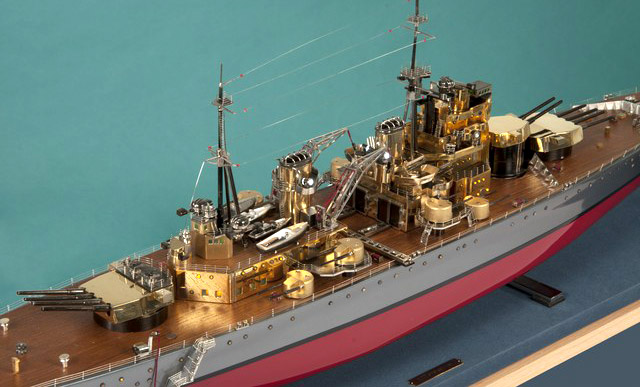 We want to build all modern warships with metal but it's a long goal. We hardly have free time and are trying to accomplish this goal partly by discontinuing wooden warship models after the last ones are sold (we never have more than two models of the same ship in stock.)

Here are the ones we have started in 2014.
1:200 Bismarck
Model can be made with brass as the King Geroge sample. The deck is wooden. All components of the superstructure are made of brass. Stanchions or antennas are plated rhodium white. Gun barrels are plated with black rhodium. The smaller anti-aircraft guns are made ​​in centrifugal casting (a casting technique that is typically used to cast thin-walled cylinders. It is noted for the high quality of the results attainable, particularly for precise control of their metallurgy and crystal structure.) Lead time: about 5 months. For pricing, please send us an email.